If you have questions about life at Greenpoint or would like to speak with someone about your spiritual journey, please contact us. If you would like to volunteer at our Soup Kitchen or Food Pantry, please visit our Volunteer Hub site.
Visit Us! Find Us!
136 Milton Street
Brooklyn, NY 11222

Phone (General Inquiry)
(718) 383-5941
Church Building
Please send all inquiries related to using the building to maria@greenpointchurch.org.
Church Office Hours
By appointment only.
Pastor Office Hours
Want to get together for a chat? Your pastors would love to take you out for a coffee and conversation. Call or email us to make an appointment.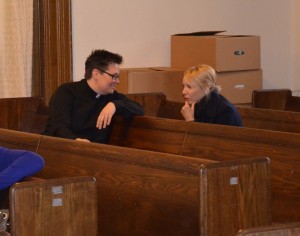 Email
You can contact the church office below. To contact individual staff members, find their email addresses on the staff page.